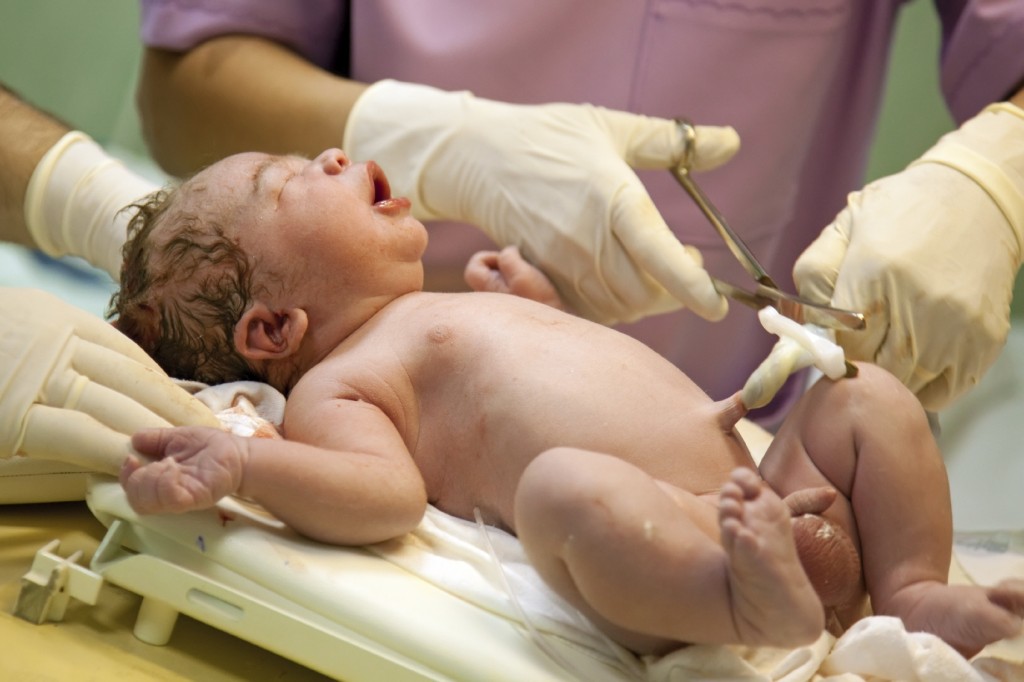 By Eirian Hallinan
A baby in Texas was born or the second time recently, 12 weeks after having had surgery to remove a tumor.
The mother, Margaret Boemer, of Plano, Texas, went in for what was supposed to be a routine ultrasound at 16 weeks only to be told that her unborn baby had sacrococcygeal teratoma. Though sacrococcygeal teratoma is the most common type of tumor in newborns, it is actually a rare condition that affects only one in every 35,000 births.
What is Sacrococcygeal Teratoma?
Sacrococcygeal teratoma is a tumor that grows from the baby's tailbone. In half of cases, the fetus is able to grow without complications and the tumor is removed once the baby is born. In others, the tumor grows as the baby grows, which causes blood flow issues as the tumor takes blood that the baby needs in order to grow normally. This can cause the baby's heart to fail.
The tumor had grown almost to the size of the fetus by 23 weeks, putting the baby's life in jeopardy. Her heart was shutting down and the choice was made to undergo emergency fetal surgery even though most of the other doctors consulted had recommended terminating the pregnancy.
The Surgery
The baby was surgically removed from Boemer's womb and the tumor was then removed before returning the baby back to the womb. The procedure lasted over 5 hours, most of which was spent carefully opening the uterus.
During the procedure, the baby's heart rate had slowed almost to a stop. A heart specialist on the team was accredited for keeping her heart going so that the surgery could be completed successfully.
Following the surgery, Boemer stayed in bed for 12 weeks until the baby, Lynlee Hope, was delivered via C-section at almost full term. She was born healthy and weighing 5 pounds and 5 ounces.
Just 8 days after being born, Lynlee Hope underwent another minor procedure to remove small bits of the tumor that were left from her first surgery. The baby remained in the hospital for a few weeks before going home to her parents and siblings.
Mother and baby are currently doing fine.