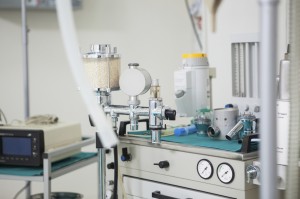 Women who are hospitalized during pregnancy for reasons other than to give birth have a much greater risk for venous thromboembolism (VTE) during and after their hospital stay, according to a new study. Clot risk was also higher in the 28 days following discharge from the hospital. The risk was especially high for women hospitalized for three or more days, women older than 35, and in the third trimester of pregnancy.
The study, published recently on bmj.com, found that hospitalized women in the above groups had 17.5 times the risk of developing the potentially deadly clots, compared to women who were not hospitalized.
Study researchers examined medical records of more than 200,000 British females, between ages 15 and 44, with no previous history of VTEs, who had had 1 or more pregnancies between 1997 and 2010.
Venous thromboembolism happens in one to two pregnancies out of 1,000. Researchers wrote in their report that VTE is a leading cause of maternal death in industrialized countries. Hospitalization greatly increases VTE risk in the general population; but this is the first study to measure the risk among pregnant women.
Without hospitalization, pregnancy of itself is associated with a four-fold increase in risk of thromboembolism; the majority of blood clots that pregnant women get are VTEs. (Major surgeries as a whole are one of the primary risk factors for VTE in patients admitted to hospitals; as such, a caesarean delivery is considered an additional, independent risk factor for VTE.)
The study found that in addition to the 17-plus-times greater risk during hospitalization, the women had a six-fold greater risk of VTE in the four weeks that followed their hospital stay. Pregnant women who were hospitalized fewer than three days had four times the risk of VTE that women who were not hospitalized had.
Alyshah Abdul Sultan, PhD, of the University of Nottingham in England, and his colleagues, wrote in their report that the study results underlined the importance of assessing all pregnant women for VTE risk when they are hospitalized, and upon discharge. The researchers added that the risks of thromboprophylaxis, therapy with anti-clotting drugs like heparin, should be weighed against the potential benefits on a case-by-case basis.
In 2011, the American College of Obstetricians and Gynecologists (ACOG) changed its guidelines, adding the recommendation that all women undergoing non-emergency surgical births get preventive interventions to reduce their risk for blood clots. The Royal College of Obstetricians and Gynecologists (RCOG), in the United Kingdom, recommends that anti-clotting drugs be considered for pregnant women hospitalized for three or more days, if they have two or more risk factors for VTE.
Risk Factors for VTE
In addition to pregnancy and major surgeries, the following are risk factors for venous thromboembolism:
Multiple injuries (as from violence or an auto accident)
Increasing age
Plaque in the heart's arterial walls that's restricting blood flow
Respiratory failure
Prolonged immobility
Inherited or acquired blood-related conditions
By Eirian Hallinan