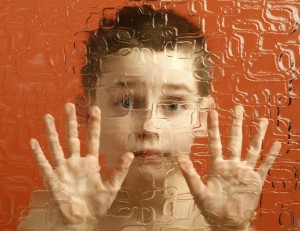 A recent study from Canada found that full-term babies who spent time in the neonatal intensive care unit had a considerably higher risk of developing autism spectrum disorder (ASD); most of the babies who became autistic also developed other health complications.
Researchers from McGill University in Montreal reviewed the charts of 180 full-term babies born between 1992 and 2007, who had been in the NICU at Montreal Children's Hospital. All the babies had a gestational age of 37 weeks or longer.
Out of 180 babies, 12 — or 6.7 percent — were later diagnosed with ASD. That's a rate many times higher than that for full-term babies who are not placed in the NICU.
Of the babies who developed ASD, 75 percent, or 9 of them, also had one or more additional disorders. Seventy-five percent were later diagnosed with "global developmental delays" ("GDD" is characterized by developmental delays in multiple areas, such as language, speech, vision, motor, social or cognitive skills); 30 percent had cerebral palsy and 30 percent had epilepsy.
By comparison, among the 180 babies, 40 percent were deemed normal, 43 percent later developed GDD, 29 percent developed cerebral palsy and 26 percent got epilepsy.
Causes for admission into the NICU were varied and included: genetically acquired conditions, infections, operations, intracranial hemorrhage, and hypoxic ischemic encephalopathy, a condition in which the brain's oxygen supply has been decreased.
The Centers for Disease Control and Prevention estimate that 1 in 88 American children has ASD, though a more recent report by the CDC, using different tracking methods, puts the estimate at closer to 1 in 50 American children. Three-quarters of all ASD diagnoses are given to male children.
Consistent with that latter point, 9 out of the 12 babies who got ASD in the Montreal study were boys.
Study authors were unable to pinpoint specific risk factors for the subsequent development of ASD; but they offered that a newborn who spends time in the NICU and has an additional diagnosis of epilepsy, cerebral palsy or GDD may have a higher risk of developing autism.
The results of the study were presented recently in Austin, TX at the annual meeting of the Child Neurology Society.
Autism is a neurodevelopmental disorder in which sufferers have difficulty socializing and/or communicating; repetitive behaviors are also common. Autism has differing degrees of severity, and because possible symptoms are many, no two children with autism will behave alike.
The following are possible early symptoms of autism in infants:
Baby makes no eye contact
Baby does not respond to his or her name
Baby does not follow objects with eyes
No big smiles by 6 months
Baby does not try to repeat sounds by 6 months
Baby does not reach out to be picked up
Baby does not babble by 12 months
Baby does not gesture (pointing, waving) by 12 months
Baby knows no words by 16 months
Baby loses previously acquired babbling, speech or socials kills at any age
If you suspect that something isn't right with your baby, talk to your doctor right away. Early screening and intervention can help improve an autistic child's function and outcome.
By Lisa Pecos RN, CD(DONA), HCHI, HCHD